Tone Wheel and Tone Cabinet Service Company - Contact Us


Wheel and Tone Cabinet Service Company

For those looking for "free" organ diagnosis advice
I suggest you start here:
(310) 643-6656
For Service, Enter 161
Part sales are for those who retain our services. We are not in the parts retail store.
Concerning Carillon customers:
We are more than happy to give phone support to OUR CUSTOMERS in the USA. If you are a new customer out of our service area and require over the phone assistance, there will be a CONSULTING FEE.
Concerning general carillon hobbyist inquires:
Unfortunately for small businesses like ours, we cannot help those with with questions about a used piece of equipment which they purchased for the purpose of your own hobbyist efforts. In these cases we must refer you to the
Carillon and Chimes List
, which is a usergroup created for this purpose.
Sincerely
Tone Wheel & Tone Cabinet Service Co.
24 hour attendent and message service.
Our new phone system with the best MOH library featuring the
Hammond Organ. Over 200 music titles in the library.
There are those whom are curious enough to call for the music!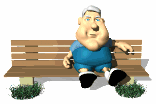 We are here waiting to serve you!
Key Words: Aphex Aural Exciter Big Bottom Channel Optical Big Bottom Headpod 4 Compeller 320D IN2 IN 2 120B Distribution Amp 124B - Two Channel Level Interface 141B Eight Channel D to A Chase Organs Willis Chase Lancaster California Westchester Studio City Long Beach Riverside San Bernadino Hollywood North Hollywood West Hollywood, Bel Air, Westwood Century City, Brentwood, Castellammare, Pacific Palisades, Ocean Park Norco, Home Gardens, Corona, El Cerrite, Glen Ivy Hot Springs Rancho Park, Cheviot Hills, Palms, Culver City, Mar Vista, Venice, Marina Del Rey, Playa Del Rey Bell Gardens, Downey, Santa Fe Springs, Pico Riveria, Whittier, East Whittier, La Habra, Norwalk, Bellflower, Cudahy Alhambra, San Gabriel, South San Gabriel, El Monte, Monterey Park, South El Monte, Rosemead, Montebello, Pico Rivera, East Los Angeles. Sunland, Tujunga, La Crescenta, Burbank, Verdugo City, Montrose, Glendale Bradbury, Monrovia, Duarte, Asusa, Glendora, Citrus, Irwindale, Vincent, Charter Oak, Covina, Baldwin Park, West Covina, West Puente Valley, Basset, Valinda, City of Industry, Walnut, South San Jose Hills, Hacienda Heights, Rowland Heights Niland, Calipatria, Elmore, Kane Spring, Westmoreland, Alamorio, Brawley, Imperial, El Centro, Holtville, Meloland, Date City, Plaster City, Dixieland, Seeley, Heber, Mount Signal, Calexico, Calexico International Airport, Bonds Corner Keenbrook, Lytle Creek, Verdermont, Muscoy, Fontana, Rialto, San Bernadino, Cal State San Bernadino, Arrowhead Springs, San Manuel Indian Reservation, Patton, East Highland, Highland, Colton, Bloomington, Crestmore, Grand Terrace Cerritos College, Cerritos, North Long Beach, Lakewood, Artesia, Bixby Knolls, Hawaiian Gardens, Long Beach Airport, Los Alamitos, Signal Hill, California State Long Beach, Rossmoor, Long Beach, Seal Beach, Leisure World, Belmont Shore, Naples, Westminster, Edinger, Seal Beach, Orange Co. Mount Olympus, Hollwood Atwater Village, Los Feliz, Silver Lake, Glassell Park, Eagle Rock, Highland Park, Mount Washington, Monterey Hills, El Sereno, Chinatown, Echo Park, Westlake, Hancock Park, Park La Brea, Mid-Wilshire, Country Club Park, Koreatown, Los Angeles, Lincoln Heights, Boyle Heights, City Terrace, West Adams, Central, East Los Angeles, City of Commerce, Vernon, Maywoo, Crenshaw, View Park, Baldwin Hills, Windsor Hills, Huntington Park, Morningside Park, Florence, Walnut Park, Cudahy, Watts, Athens, South Gate Lynwood, Hollydale, Paramount, Lakewood, Rancho Domingues, Compton, Willowbrook Westminster, Midway City, Fountain Valley, Hungtington Harbour, Surfside, Sunset Beach, Huntington Beach, Costa Mesa, Newport Beach, los angeles organ Balboa, Corona Del Mar. Santa Ana, Tustin, Lemon Heights, Cowan Heights, East Irvine, Irvine Anaheim, Anaheim Hills, Anaheim Convention Center, Disneyland, Edison International Fields of Anaheim, Arrowhead Pend of Anaheim, Villa Vista, Santiago Oaks Regional Park, Irvine Regional Park, Orange Park Acres, El Modena, Orange, Garden Grove, Silverado, Cleveland National, Modjeska La Habra Heights, La Habra, Brea, Sleepy Hollow, Olinda, Yorba Linda, Yorba Regional Park, La Palma, Featherly Regions Park, Atwood, Placentia, Cal State Fullerton, Fullerton, La Mirada, Buena Park, Fullerton Municipal Airport, La Palma, Knotts Berry Farm, Stanton, Cypress Trabuco Canyon, Lake Forest, Mission Viejo, Rancho Santa Margarita, Coto de Ceza, San Juan Hot Springs, Cleveland National Forest, Ronald W. Caspers Wilderness Park, San Juan Capistrano, Leisure World, Laguna Hills, Aliso Viejo, Laguna Beach, South Laguna, Laguna Niguel, South Laguna, Laguna Beach, Dana Point, Emerald Bay, Three Arch Bay, San Clemente, Capistrano Beach, San Onofre Newcomb Ranch, Mount Waterman, Hidden Springs, Chilao, Mount Wilson, La Canada Flintridge, Altadena, Pasadena, South Pasadena, Sierra Madre, Arcadia, Monrovia, Bradbury, Duarte, San Marino, Belltown, Highgrove, Pedley, Rubidovx, Edgemont, Sunnymead, Moreno Valley, Woodcrest, Lake Mathews Mira Loma, Glen Avon, Sunnyslope, Bell Sylmar, San Fernando, Mission Hills, North Hills, Northridge, Mission Hills, Pacoima, Panarama City, Northridge, Van Nuys, Encino, Sherman Oaks, North Hollywood, Valley Village, Studio City, Universal City, Sun Valley Porter Ranch, Granada Hills, Northridge, North Hills, Chatsworth, West Hills, Canoga Park, Winnetka, Bell Gardens, Oak Park, Hidden Hills, Reseda, Woodland Hills, Tarzana, Calabasas, Calabasas Highlands, Calabasas Park, Glenview, Monte, Monte Nido, Cornell, Agoura Hills, Agoura, Malibu Junction, Westlake Village, Seminol Hot Springs Manhattan Beach, Hermosa Beach, Redondo Beach, Palos Verdes Estates, Walteria, Rancho Palos Verdes, Rolling Hills Miraleste, San Pedro, Gardena, Torrance, Carson, Dominguez, Wilmington, Harbor City, Lomita. Wheeler Springs, Meinere Oaks, Mira Monte, Ojai, Summit, Sulphur Springs, Santa Paula, Oak View, Casitas Springs, Foster Park, Chrisman, Ventura, Saticoy, Montalyo, El Rio, Nyeland Acres, Camarillo Heights, Camarillo, Somis, Leisure Village, North Fillmore, Filmore, Buckhorn, Piru, Bardsdale, Oznard, Colonia, Port Hueneme, Oxnard State Beach, Mandalay State Beach, McQuinth State Beach, Emma Wood State Beach, Solimar Beach -- donald resor donald r resor jr donald resor jr donald r resor jr allen rodgers baldwin copeman hart ahlborn galanti general music viscount britson makin skinner harris aeolian electronium tracker touch hammond organ organs church repairs services johannus digital parts Leslie tone cabinet speakers rebuilds symphonic carillon chimes worship maas-rowe schulmerich verdin chime masters bells vibrachime vibrachord chronobell magnabell Octane Octave tower clock New hammond organ and leslie store! The hammond store don't let manuel rosales nick or file your organ pipe work Allen Ahlborn Chase Domus Galanti Hammond Johannus Leslie Speaker Rodgers and Viscount Organs. Maas Rowe Schulmerich and Verdin Carillons Repair Repairs Service Support